Diese Veranstaltung hat bereits stattgefunden.
FUNK FATAL
27. Januar @ 22:00

-

28. Januar @ 2:00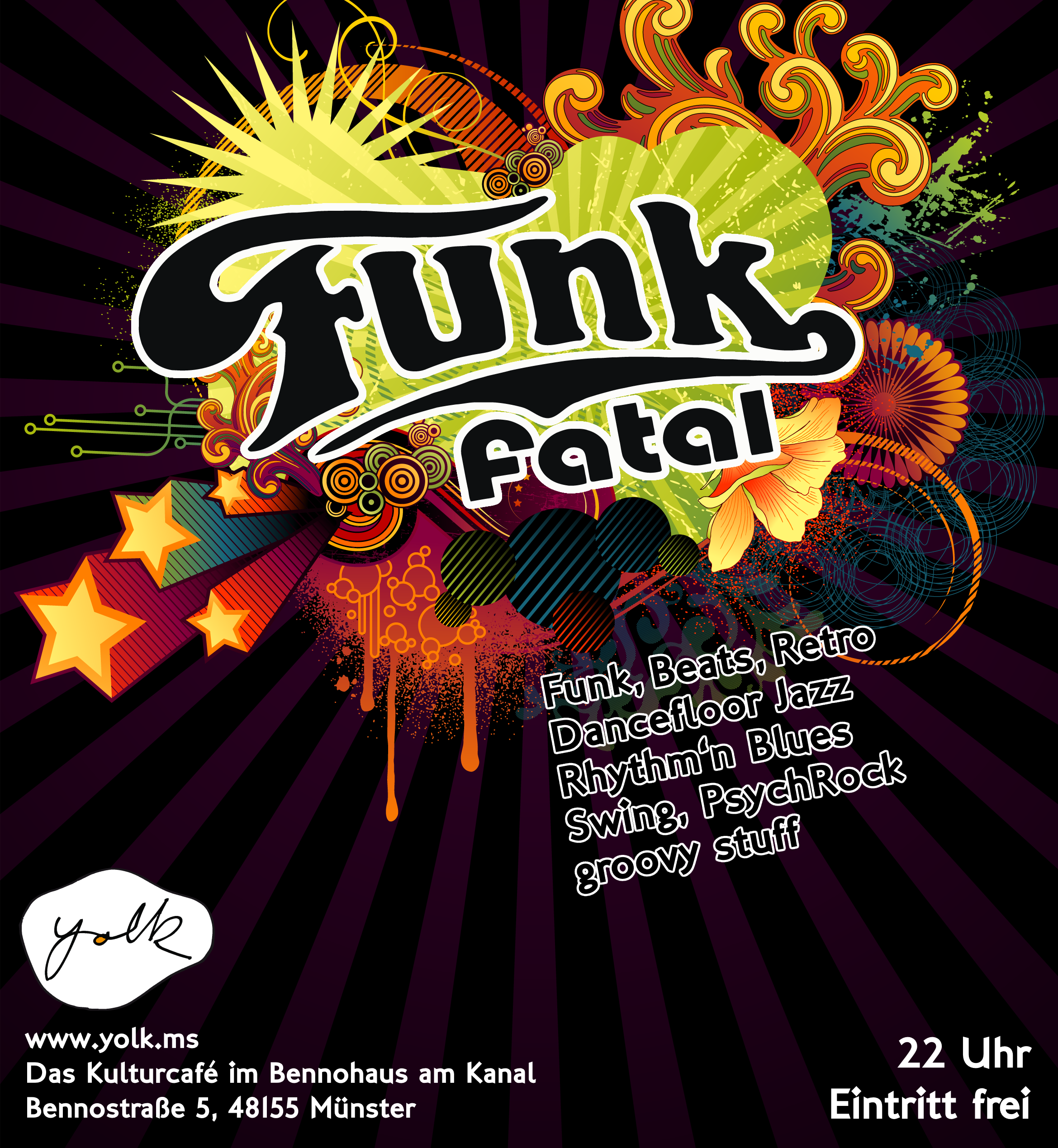 Tanzen mit FUNK FATAL, back on the dancefloor!
SPECIAL: Funk/Soul/Disco & Beat mit Gast-DJ Tobi aus Wuppertal!
Sowie Rhythm'n Blues, Rare Grooves, Swing & Funky Breaks mit Peter Burns!
A wild mix of Funk, Soul, Funky Breaks, Rhythm'n Blues, Dancefloor Jazz, Swing, Rare Grooves, Psych Rock & more.
Eintritt frei
Vorher: Shoeshine Swing Salon mit Lindy Hop Swing (20:00 bis 22:00 Uhr)
Wir freuen uns heute über Support aus Wuppertal!
Tobi aus Wuppertal ist Tänzer | DJ und legt seit über 10 Jahren in der Lindy Hop Szene in NRW auf. Während des Lockdowns erweiterte er sein Repertoire auf Funk/Soul/Disco & Beat. Diese Musikrichtungen haben alle eine gemeinsame Schnittmenge, was eine sehr tanzbare Mischung ergibt.
Bring your dancing shoes!
Wir starten mit Lindy Hop Swing, je später der Abend, desto größer die Funk/Soul/Disco-Anteile 🙂
Unterstützt von Be Lindy! e.V.
Lindy-Swing FB-Event: https://www.facebook.com/events/636313888192684/
Funk FB-Event: https://www.facebook.com/events/907564213600344