Diese Veranstaltung hat bereits stattgefunden.
FUNK FATAL im Yolk!
19. August 2022 @ 22:00

-

20. August 2022 @ 2:00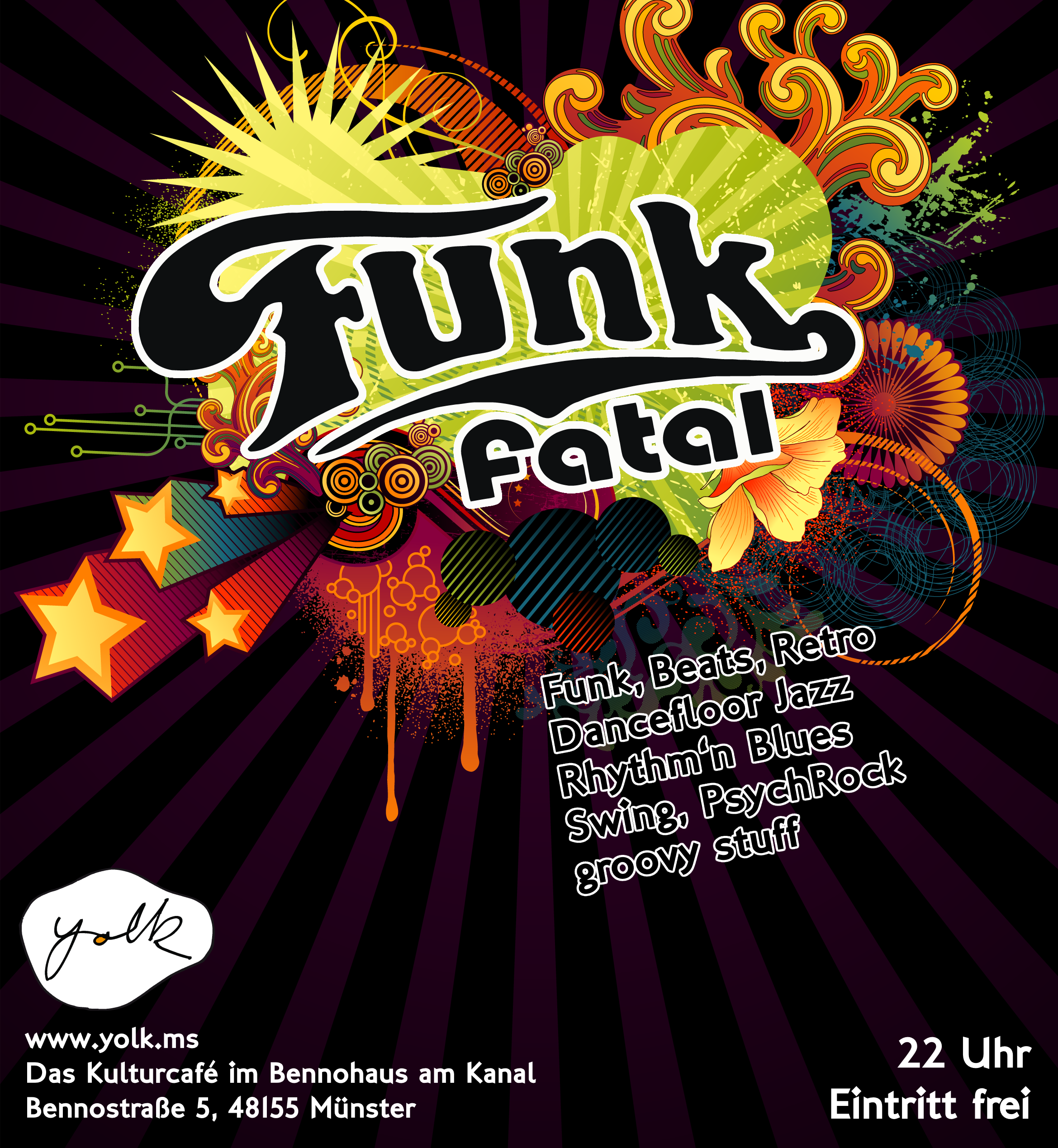 Tanzen mit dem DJ-Kollektiv FUNK FATAL, back on the dancefloor!
A wild mix of Funk, Soul, Funky Breaks, Rhythm'n Blues, Dancefloor Jazz, Swing, Rare Grooves, Psych Rock & more.
Eintritt frei!!
https://www.facebook.com/events/826934768224220
Vorher: Shoeshine Swing Salon mit Lindy Hop Swing (19:00 bis 22:00 Uhr)