Diese Veranstaltung hat bereits stattgefunden.
LOVECATS
11. November @ 23:00

-

12. November @ 4:00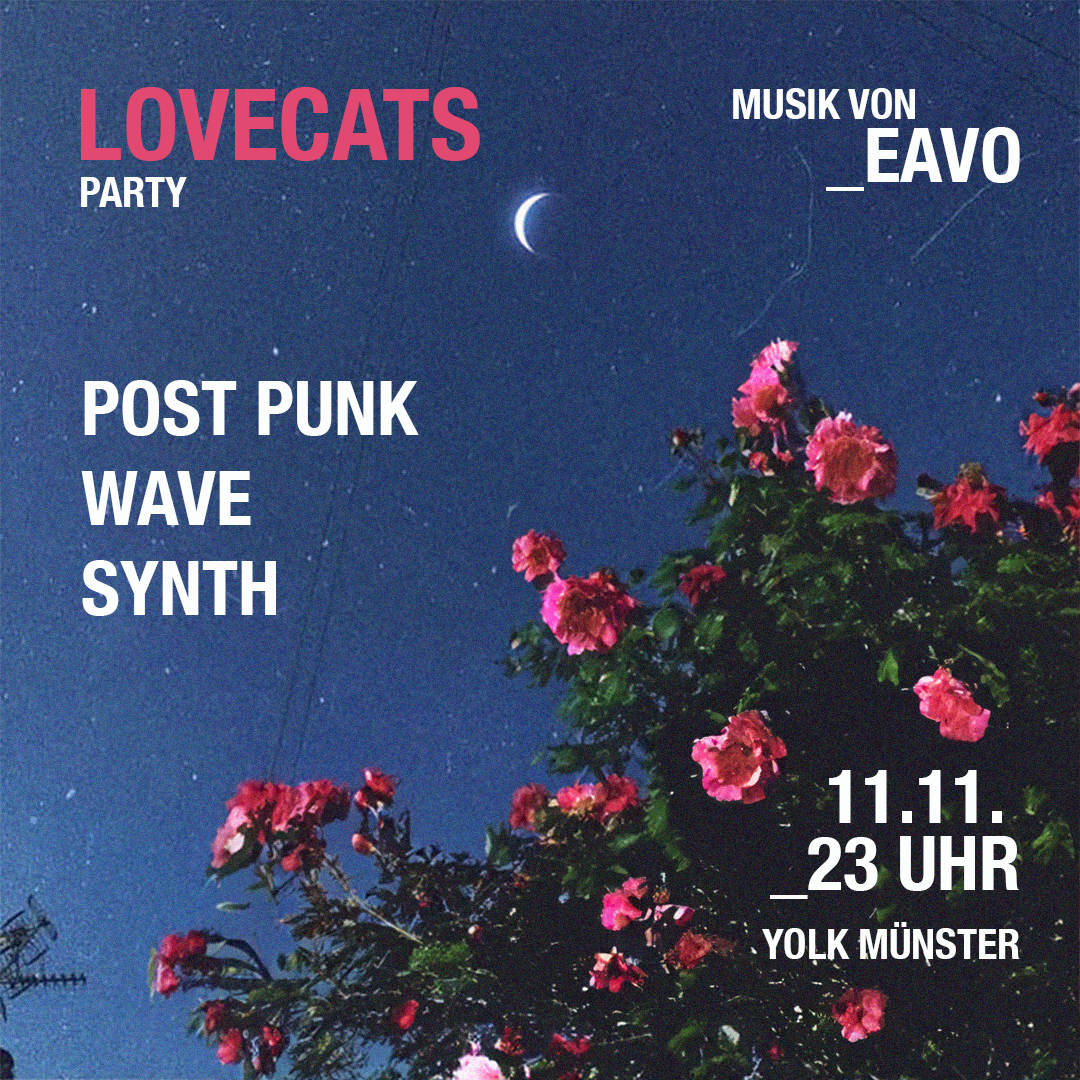 "We slip through the streets while everyone sleeps."
Seit der legendären Abrissparty der "Zentrale" am alten Güterbahnhof 2019 wollten wir unbedingt die damaligen musikalischen Vibes wieder aufleben lassen. Nun können wir endlich alle musikhungrigen Lovecats einladen, mit uns zu Post-Punk, Wave & Synth-Sounds über den Dancefloor zu jagen. Also Freunde der Nacht:
"Let's go and throw all the songs we know …"
…am 11. November ab 23 Uhr im Yolk, Bennostr. 5, Bennohaus, Münster.